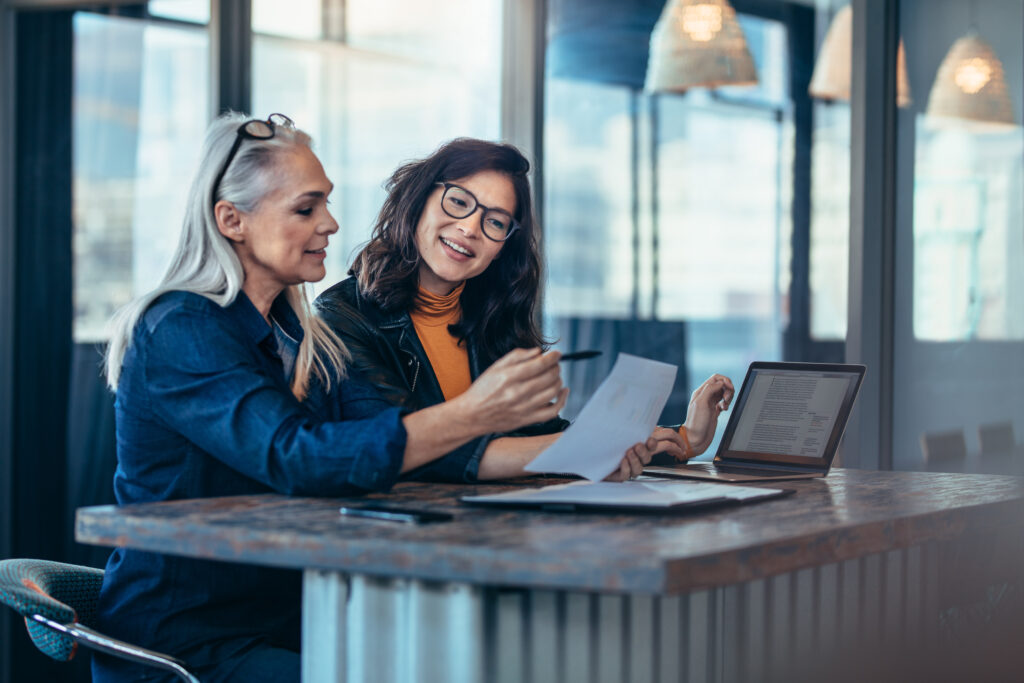 The church and the world desperately need more spiritually healthy leaders.
Spiritual healthy leaders lead by offering a safe and trustworthy presence to the people God has entrusted to them. By doing so they give people space to be vulnerable enough to begin the journey toward wholeness and the confidence to grow in faith.
The Apostle Paul offers us excellent language for leadership in the church, the home, and even in the secular world (if there is such a thing!):
"But we were gentle among you, like a nursing mother taking care of her own children.  So, being affectionately desirous of you, we were ready to share with you not only the gospel of God but also our own selves, because you had become very dear to us." (1 Thessalonians 2:7-8)
"…like a father with his children, we exhorted each one of you and encouraged you and charged you to walk in a manner worthy of God, who calls you into his own kingdom and glory." (1 Thessalonians 2:11-12)
Spiritually healthy leaders lead others like loving fathers and mothers lead their children.
A woman once told me how she came to attach her life to Jesus Christ in her mid-twenties. She had parents in the technical sense, but they did not show her that she was worthy of love or provide her the level of trustworthiness she needed to have secure, loving relationships. She learned to survive and fend for herself, but she struggled to give and receive love. The idea of a loving God or any God was not even possible or desirable.
Then an older, loving woman befriended her. The motherly woman committed herself to love this younger woman in a way she had never experienced. Day after day she doted on her. She introduced her to the God she knew in Jesus Christ. God seemed believable to her now…now that she had experienced the love of this woman. As she put it, "She reparented me."
Let me say that age doesn't matter. Spiritual maturity does, though. And I am not saying that we should patronize people or treat them like children. However, if we viewed people like children who need nurturing and trustworthy love, we will be of great help in giving people what they need to heal and grow and have secure, loving relationships. We can help people see their worth and show them that there are people in the world that can be trusted. We may even contribute to their ability to believe in God, who can do far more.
We don't just become spiritually healthy overnight, like anything it takes work, focus, time, and we need a way to measure our progress. I created the GPS Spiritual Inventory© as a tool to help Christian leaders develop and grow in their spiritual health. At the very least it gives us a snapshot of our spiritual lives. If used within the context of a relationship with a Spirit-led, trained certified practitioner, it can lead us into a deeper relationship with our heavenly parent, who leads us to fuller wholeness, which evokes a greater ability to receive and give love. Even those of us who had parents to show us God's love need some level of reparenting. We need to be loved on. We need people who will listen to us and encourage us in walking in a manner worthy of God.
We can all be reparented by the One who loves perfectly, shows us our value, and is trustworthy beyond the ability of anyone on earth. And this Fatherly, Motherly God invites you to help…to be a fatherly, motherly presence in someone's life.
In a sense, the mission of Soul Metrics is to raise fathers and mothers to work with the Holy Spirit in reparenting God's children. I may have been born the child of Jim and Judy (and for that I am grateful!), but thanks to them, many others, and the grace of God, I am becoming more and more a child of God.