Our next training cohorts begin November 2nd and 3rd!
Reserve your spot now by emailing paulburns@soul-metrics.com
Become a GPS Spiritual Inventory© Certified Practitioner
This program will certify you as a GPS Spiritual Inventory© Certified Practitioner. The GPS (God-Personal-Social) and the theory behind it are an integration of research in the Bible, neuroscience, psychology, and emotional intelligence regarding spiritual and emotional health. The GPS is the result of a nationwide study with 680 participants of diverse Christian belief. The GPS assists practitioners in quickly pinpointing the underlying spiritual issues that have been keeping clients from freely moving toward their hopes and dreams. Dr. Burns' spiritual health model will open up avenues of growth that clients may never have thought possible. 
In four 2-hour sessions with Rev. Dr. Paul Burns you will learn:
The theory behind the GPS Spiritual Inventory©,
The three factors of spiritual health,
The 9 markers of spiritual health,
How to understand the assessment results,
How to coach/counsel with the results, and
How to help create a spiritual health maintenance and development plan.
Once you are licensed, you will be able to purchase the GPS at a substantial discount and offer it as part of your services. You will also gain access to exclusive workshop materials for use in your practice.
If you'd like to learn more about the GPS Certification Program, please contact us: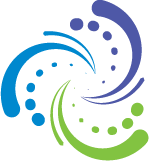 Please contact us with any questions