The first act of love is always the giving of attention. 
Dallas Willard
Background
Soul Metrics was founded in 2019 by Paul Burns for the purpose of assisting Christian organizations, leaders, and the spiritually hungry in measuring and developing their spiritual health. Burns completed his Doctorate of Ministry from Western Seminary with an emphasis in Christian leadership coaching. Through his dissertation, he created a Christ-centered, psychometrically sound assessment measuring spiritual intelligence: The GPS (God-Personal-Social) Spiritual Inventory.
Soul Metrics offers testing, training, and coaching to a variety of Christian organizations and ministry workers, including hospitals, churches, seminaries, Christian non-profits, denominational bodies, pastors, chaplains, coaches, counselors, spiritual directors, psychologists, and any individuals who desire to develop their spiritual health.
What we believe
We believe that spiritual health flows out of a deep and abiding relationship with a personal, loving, and forgiving God as known in Jesus Christ.
We believe that emotional health and empathy are essential to spiritual health.
We believe that spiritual health can be measured through an examination of our relationships with God, self, and others.
Our Purpose
Soul Metrics is on a mission to transform spiritual health, enabling God's restoring love to flow through all people.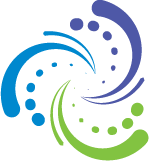 Please contact us with any questions