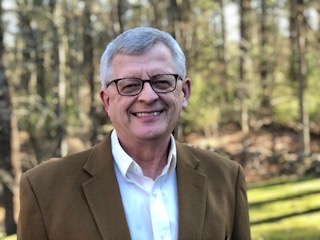 Denis Keith
Unleashing the Uniqueness of Others for the betterment of the world and the Kingdom
Denis brings over 45 years of ministry experience including serving in various pastoral roles. In addition, he directed the New England Bethel Seminary of the East site which included overseeing a robust Mentoring program, teaching Spiritual Formation, Evangelism & Church Growth, as well as, serving as the Recruitment Director for all four of the BSOE sites.
My "Noble Goal" is to "Unleash the uniqueness of others for the betterment of the world and the kingdom." In short, I believe every person is handcrafted by God and has a unique role to play in God's grand design. Imagine a world where every person was living out their Divine Design for the glory of God. 
Certified: Soul-Metrics Facilitator, 6Seconds Facilitator & Assessor, LionsLead Master Certified Advisor, Society of Church Consultant.
Valerie and I have been married nearly 47 years and have 3 married children and 8 grandchildren.
Contact Information
Monday

Tuesday

Wednesday

Thursday

Friday

Saturday

Sunday

Closed
1154 Park Avenue, Dillsburg, PA 17019
Contact Listings Owner Form