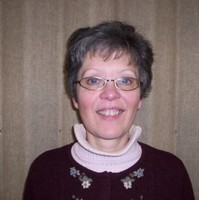 Eva Ross
What would it be like if you were as creative as you want to be?  What would it feel like you were proactively participating in your life, rather than being overwhelmed by it? What would it be like if you could balance your life as well as flourish, physically, mentally, and spiritually?  [Use three questions]
I can help you realize these goals in a safe and non-judgmental space where you can explore, clarify, and strategize for long-term change.  Coaching sessions are relaxing, light, and effective.  I use humor, metaphor, and narrative, all geared toward helping you focus and obtain clarity as you move toward your desired outcomes.  My coaching strategies are collaborative, reflective, and strengths-based.  The focus is on achieving the outcomes you desire. 
My education/training encompasses the following:
Doctorate in educational leadership, with a master's degree in management.
International Coach Federation (ICF) certified life coach (PCC), with over 800 hours of coaching experience.
Extensive training in the fields of motivational and positive psychology, health and wellness, leadership development, and mindfulness strategies.
Certified spiritual intelligence GPS Spiritual Inventory© Certified Practitioner.
Board-Certified Health and Wellness Coach through the National Board for Health and Wellness Coaches (NB-HWC).
Completed education requirements for ADHD coach certification
My professional experience includes life coaching and coach mentoring, higher education teaching and research, and 23 years experience in the corporate world.  I have 10 years experience as a lay minister in the Presbytery of Lake Huron.
My current clients include entrepreneurs, graduate students, adults with ADHD/ADD, and spiritual seekers.  If you want to expand your creativity and move toward climbing your personal and professional mountains, I can help you.  I will work with you to learn about and trust your own creative process and successfully achieve your goals.   Together we might focus on time and project management, dealing with the inner critic and trusting your creative process.  Let's work together to get you to where you want to go.
It would be my pleasure to work with you in a collaborative and successful coaching relationship.  Please e-mail me at rosseva@hotmail.com to schedule a free 30-minute phone consultation. 
Contact Listings Owner Form